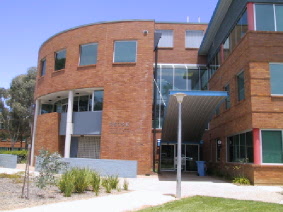 ---
One PostDoc / Research Fellow / PhD Student Position Available
---
The PostDoc position is now filled, but I'm still looking for PhD Students! (see below)
Please check out http://www.hutter1.net/official/jobs.htm for new job openings.
---

I am seeking an outstanding PostDoc or Research Fellow with excellent skills in, or one outstanding PhD student with interest in, the fields of
3D computer graphics,
image recognition, processing, and fusion,
machine learning,
Possible backgrounds are computer science, physics, mathematics, engineering, or related. The initial appointment will be for 2 years. The project is in collaboration with a German company, so travels to Europe will be possible. Some affinity to Europe and/or knowledge of the German language would be a plus.

Project description: Today experts judge car damages on-site and from photos. This is expensive, and possibly slow and subjective. A (semi)automatic estimation of the repair-costs is desirable. Under idealized conditions of normalized full-scale car images, a mapping and comparison of broken to unbroken cars should allow an automatic estimation of car body damages. Under real conditions, this is a very challenging task. The project aims at developing a semi-automatic support for damage evaluation. The problems to solve lie in the area of image processing and statistical machine learning.

Applicants should submit:

(i) Detailed curriculum vitae (including grades),
(ii) List of three references (including their email addresses),
(iii) Statement on how their research interests fit the above topics (1-2 pages).
(iv) Links to their master's/PhD thesis and publications.

PostDoc/Research Fellows please send all documents by 8th of October 2007 to the HR Staff Recruitment Officer at jobs@anu.edu.au with the job reference number CECS4272 in the subject heading of your email.

PhD candidates please apply by email to marcus.hutter@anu.edu.au (1MB max) with subject line "PhD Candidate". International students (non-Australian residents) should send their pre-application well before End of August 2007. The final application has to be send to http://cecs.anu.edu.au/students/future/graduate/scholarships/ (by End of August for international students).

Thanks for your interest

Marcus Hutter, Assoc. Prof., RSISE


---
ABOUT RSISE. The Research School of Information Sciences and Engineering (RSISE) was established in 1996 as part of the Institute of Advanced Studies (IAS) at the Australian National University (ANU) in Canberra, Australia. RSISE focuses its work on research, research training and interaction with national and international communities.
ABOUT ANU. The Australian National University (ANU) is located in the city of Canberra, the Federal Capital of Australia. The ANU consistently ranks top among all Universities in the southern hemisphere, third in the Asia/Pacific region, and in the top 50 worldwide.
ABOUT CANBERRA. With a population of about 300'000, Canberra is a very clean and quiet city, surrounded by bush land and parks, and with Lake Burley Griffin in its geographical centre. It is a three-hour drive from Sydney, surfing beaches, and Australia's ski resorts.
---